Last Updated on September 4, 2021 by Canadian Reviews
About Newton
Newton is a fairly new Canadian cryptocurrency exchange based out of Toronto. Founded in 2018, they support Apple and Android devices as well as offer a very user friendly webpage with a smooth trading interface.
They seems to be adding new features at a pretty fast rate. And are growing with the huge market growth we have been seeing lately. Newton has also just celebrated that they now have over 200,000 customers. We are excited to see what they have to offer next.
Read our review below and get a $25 welcome bonus when you use our Newton Referral Code: 3GWFVX or Newton Referral Link.
Newton Fees
Newton advertises no fees. This means no deposit or withdrawal fees. They do however pad every trade. This is called the spread. Newton has one of the lowest spreads in Canada. Under 0.70% at the time of this article. Many exchanges charge two to three times that amount.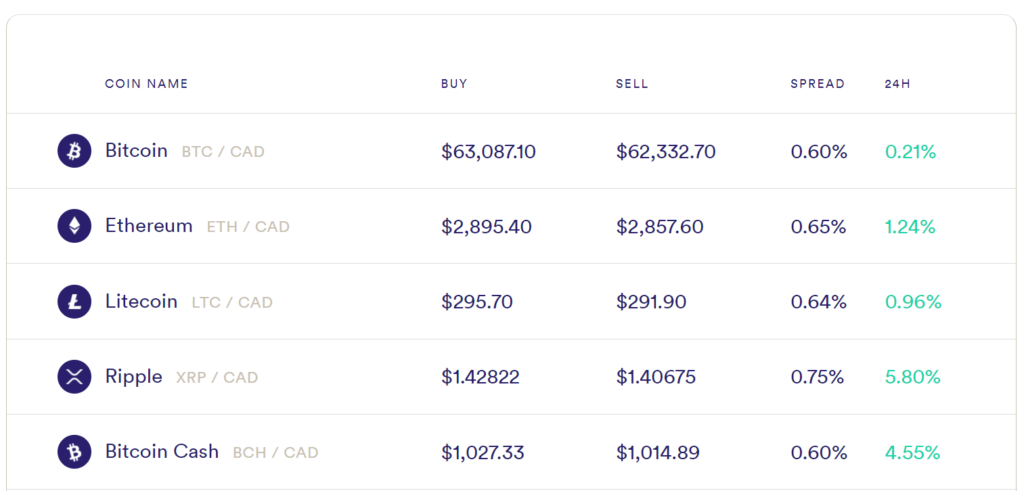 This also does not mean that you won't pay fees when you send your money elsewhere. For example, a wallet or another exchange. These are network fees and are not paid to newton. Newton however does cover up to $5 of these fees for you. And during times when the network is busy these fees can get extremely high.
If you want to send to another exchange. One trick is to convert your high fee coins like bitcoin or ethereum to a low fee coin like ripple or stellar. Send the money, then convert back.
Newton Sign Up Process
Signing up for newton involves downloading the mobile app or using their webpage. Make sure to use a referral when signing up to get a nice welcome bonus. See below.
You must complete KYC (Know Your Customer). This involves entering your personal details, taking a selfie, and submitting a form of ID. Usually a drivers license or passport. The process was fairly easy for us and we were verified almost instantly. Note, for some people Newton needs to manually verify. This can lead to delays depending on how busy the market is.
We also recommend enabling 2FA to secure your account. This is a good habit and a must in the crypto world.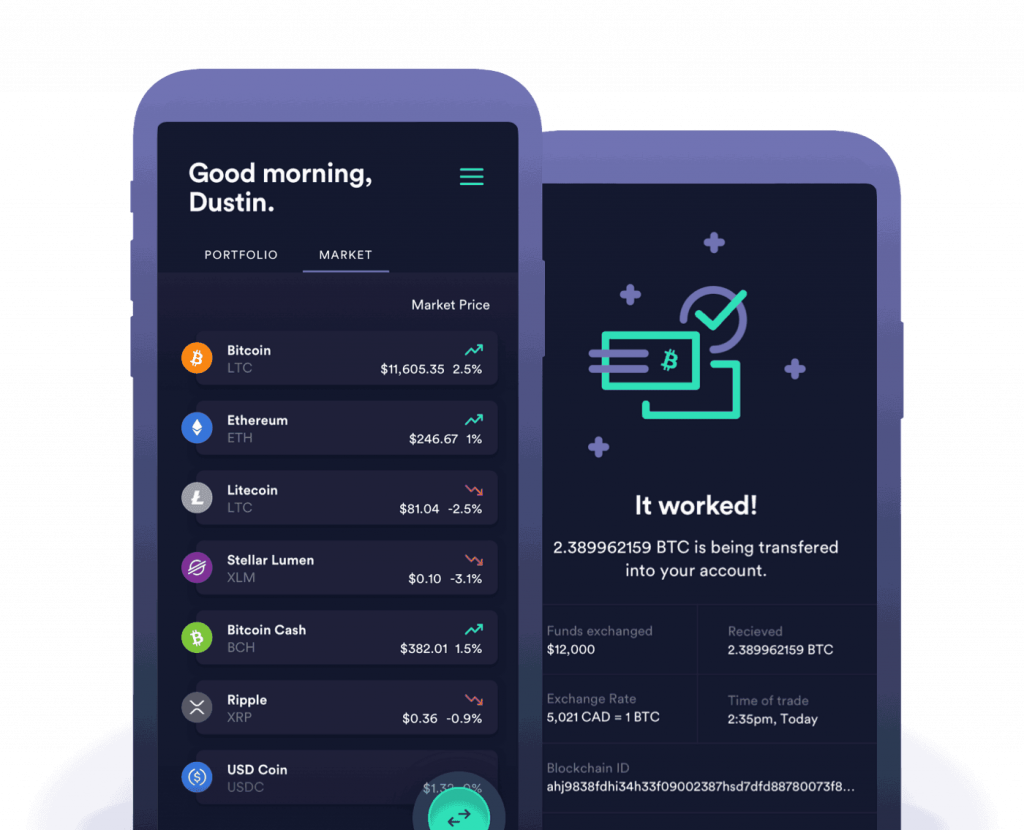 What cryptocurrencies are supported
Newton has one of the largest selection of cryptocurrency in Canada. At the time of this review they now support 22 and growing. They seem to be adding new coins almost every week!
Such as:
Bitcoin (BTC)
Ethereum (ETH)
Litecoin (LTC)
USD Coin (USDC)
Tether (USDT)
Stellar (XLM)
Ripple (XRP)
Bitcoin Cash (BCH)
Dogecoin (DOGE) Such wow
Polygon (MATIC)
Synthetix (SNX)
Dai (DAI)
Compond (COMP)
Chainlink (LINK)
Aave (AAVE)
SushiSwap (SUSHI)
Uniswap (UNI)
Curve (CRV)
Maker (MKR)
Pax Gold (PAXG)
Yearn (YFI)
Cardano (ADA)
Newton Security
Newton has partnered with Balance to provide institutional-grade storage and professional custody of your assets. They have voluntarily applied the most rigorous possible standards to themselves. Some of these security measures include distributed cold storage, offline private key management, transaction signing, and strict access controls, even for company founders and executives. Access is also secured on your devices with 2FA authentication.
Newton Pro
Newton Pro is still in the testing phase. But you can now request access and start getting some of the benefits.
With Newton Pro API, you get to trade like a professional. The API offers the following features:
Limit orders
Lower fees (0.1% maker/taker fees during beta phase)
Big liquidity and smaller spreads (up to 4 times tighter than Newtons retail platform)
Free institutional custody: free, third-party custody with Balance
Transparent order book
To sign up for Newton Pro:
1. Log in or sign up for Newton
2. Select the "Settings" menu
3. Select "API Access"
4. Request access and read the API documentation
Newton Referral Program
Use a referral and trade $100 worth of crypto and Newton will give you $25 CAD. We recommend trading a bit more to cover the spread and any market fluctuations. To make sure you get the bonus right away.
If you need a referral here is ours. We appreciate the support to keep the site going.
Newton Referral Link or use Newton Referral Code: 3GWFVX
Other cryptocurrency exchange offers
Shakepay – You will receive $10 when you trade at least $100
BitBuy– Get $20 when you trade a minimum of $250
Coinberry – Receive a $20 sign up bonus when you trade $50 or more
Wealthsimple Trade / Crypto – Sign up and get $10 when you trade $100 or more (Stocks or Crypto)
Newton Verdict
Newton
Summary
Newton is an amazing Canadian cryptocurrency exchange. Providing a great trading experience combined with a secure platform. Sign up and trading all went very smoothly and we highly recommend them. You can also get a great $25 sign up bonus when you use a Newton referral code. So try them out today.